Welcome to WebXion - Channel Partner Program
In today's world website is not just source of information about business or company. Most of the companies now a days has customer support team, sales & marketing teams that highly depend on their company website to connect with their customers & sell their product and services.
This is exactly the reason why we are here to offer you opportunity to earn high commission margins by selling WebXion products / services that are completly web-based and at most competative cost + state-of-art inhouse implementation team available to handle and manage post sales support. We have dedicated Channel Partner Account Management teams that handles and respond to all Channel Partners queries and requirements. We assigne geo-region per channel partner to ensure we have transparent and healthy business ecosystem for multiple channel partners to work together without any conflict of business interest.
Opportunity to be the channel partner and earn more money
WebXion is inviting applications from interested companies & freelancers to be the channel partner with us to develop & enhance business contacts, explore emerging business opportunities, identify new business partners & clients, establish strategic partnership to provide various services like Mobile App Development, Web Development and Digital Marketing. We will provide platform & support to generate business leads, referrals, promote, market and brand products and services for our channel partner companies.WebXion is having huge subscribers network as well as many potential companies are regularly approaching us for new clients and solution to fulfil their business requirements.
Who all can join our Partner Program?
A IT Service Provider / Website Development Company looking for additional high-end products to expand their product/service portfolio and increase their business.
IT Consultant / Freelance Consultants who are already having a customer base and looking for vendor to meet there clients requirment.
Start-up companies looking forward to become channel partners and earn good margin using backend support and IT infrascture built and managed by WebXion.
.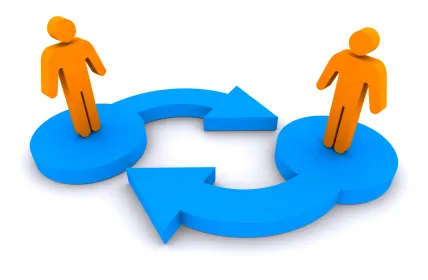 If your company intend to expand its current service portfolio and looking forward for services offered by us, we invite you to joing our channel partner program. Also, if you are selling other products and services and already have a good customer base, you can enhance your service portfolio by adding our Web Services / Business Solutions products into your existing product offerings list.
Our Channel Partner Program is a hassle free and with minimum investment. So hurry and contact our channel partner team today !
.
.
.
.
.
.
Advantages to be our Channel Partner:
Business leads, references for new business opportunities
Promotion & Marketing of products & services amongst potential clients
Marketing and promotion through mail campaigns
Logo branding on the channel partner pages of WebXion website
Opportunity to brand & market at various appropriate events
Free participation at company events
Logo presence at side backdrop at various events
Exclusive interactive sessions with CEOs of Corporates and SMEs
Promote and brand unique business ideas, innovative products and concepts
How do I Sell Products/Services after becoming Channel Partner ?
At WebXion we shall would provide you all the essential Training and Demo accounts that you would require during client meetings.
You do not have to worry about the technicalities of our products/services - all that you require to do is Schedule meeting with clients, Understand their business requirements, Develop business proposal along with WebXion Team and Convince clients to buy our services.
Our highly skilled and professional Technical team would ensure that services are delivered on-time and also provide technical support to customers you created as per companys standard SLA.
.
How do I get my commission margin ?
We have very transparent and channel partner friendly profit sharing model. Once you formally join our Channel Partner Program. You would receive Monthly New Sales & Recurring sales : Chart table. And based upon monthly turnover generated against respective product or services sold. You would automatically receive funds in your bank account within 15 days of client payment received. For more details contact Channel Partner team.
.
How to Join - Channel Partner Program?
If you are interested to join us, please email at partner[@]webxion.com. To help us know you better, please attach your detailed company/businss profile along with your current activities/projects and traget sales region names. We will get back to you shortly, with more details about how our partner program works and what is the commission structure.